PCA Final Table is Set
By : admin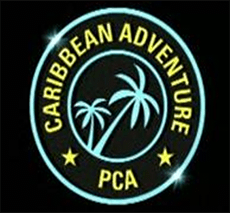 They started of as 967 poker players at the PokerStars Caribbean Adventure 2013 in Bahamas, but they are now down to the final 8 who will play for the first prize of stunning $1,8 million.
Jerry Wong will start of as the chipleader at the PCA final table, but there is definitely a tough race ahead with many strong players remaining as well with quite well spread chip stacks.
One tough nut to crack will be Jonathan Roy whom won the WPT in Montreal last year. Notable is Joao Nogueira who managed to reach the PCA thru a $10 qualifier on PokerStars.
The chip counts at the final table are as follows;
1) Joao Nogueira, 2 890 000
2) Dimitar Danchev, 1 995 000
3) Andrey Shatilov, 3 220 000
4) Owen Crowe, 2 900 000
5) Jerry Wong, 7 400 000
6) Jonathan Roy, 1 525 000
7) Joel Micka, 6 475 000
8) Yann Dion, 2 535 000
Copyright 2023 pokersitesonline.com - 18+ Gamble Responsibly - All Rights Reserved