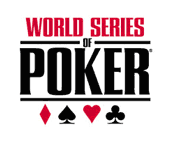 As an avid poker player, you might be wondering about the holy grail of poker tournaments. The holy grail of poker tournaments is the WSOP, which is a shortened acronym for the name World Series of Poker. The tournament is held every year, and is one of the most prestigious tournaments in the poker world.
How WSOP First Began
In 1970, Benny Binion first started the world's greatest tournament by gathering several of the world's greatest poker players in one location for a game of poker. The contestants battled it out for the title of, The World's Greatest Poker Player, and every year ever since, the tournament has grown in size. The person who wins the tournament is considered the greatest poker player for that year.
Despite being somewhat of a mobster, Benny Binion helped the game of poker to become more popular and helped to spread the love for the game.
What You Receive For Winning The World Series Of Poker
The victor of the tournament receives multi-millions of dollars in a prize, but that is not all. You will also receive a golden bracelet, which is considered the most prestigious prize that you can win in poker. To sweeten the pot, you will go down in poker history as one of the world's greatest poker players because your photo will be taken and placed into the gallery of champions at Binion's to be remembered forever.
When The Event Takes Place
WSOP generally takes place in June or July for a few consecutive days. However, this tradition slightly after 2008, when the final nine contestants battled it out in November. This changed because ESPN wanted to add to the suspense, and they knew that this could more than triple their ratings and views.
The final nine have become known as the November nine. However, in 2012, the contest was held in October due to the election being in November.
Even if you never plan on competing in the World Series of Poker, you can learn a lot by tuning into the World Series of Poker. It can also be extremely entertaining to watch the different styles in poker. Poker is an amazingly strategic game that allows for a person to play their cards in a number of ways.