Rafe Furst settles his Civil Complaint – Lederer Next?
By : David - Professional Poker Player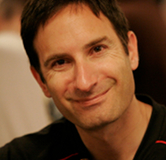 One of the Full Tilt black sheep has now managed to come to a arrangement with the US justice department to drop the charges and dismiss it with prejudice. This means in short that they have come to an arrangement where as all charges will not be addressed in court, but that Furst now will be fined heavily and will be forced to hand over large amounts. The exact amounts are not mentioned however thru good sources we understand that $12 million dollars located in Swiss bank accounts.
Furst is the first to fall in the FTP scandal and it seems that both Lederer as well as Ferguson still deny their responsibility in the Full Tilt scandal were millions of poker players lost their money and were later saved by PokerStars.
For us that have followed the Lederer Files, where Howard Lederer speaks out about his role in FTP, I believe none of us became any wiser on the information that he shared.
I strongly still believe, as well all the evidence as such also states, that Lederer was one of the main bosses in FTP and was well aware of its actions and where it was heading.
In reference to Ferguson that has been very quite since the 15th of April, I also strongly believe his involvement in what went down. Not as much in actions, which would be more the case with Lederer, however more in stupidity of not reacting towards Ray Bitar or Howard Lederer in what was going on and more questioning the operations of his Full Tilt Poker.
I am very excited to see the results and what punishments Lederer, Ferguson and Bitar will face. I truly  hope that the US justice department makes a clear statement of their actions and that they tricked millions of US poker players for large amount of money and set a clear guideline for the other poker sites online and their operations.
We can just realize that if PokerStars wouldn´t stepped in and saved FTP, the US players would most likely never have seen their money back.
Copyright 2019 pokersitesonline.com - 18+ Gamble Responsibly - All Rights Reserved