Bodog takes the lead on the US poker market
By : Steve Douglas - Content Team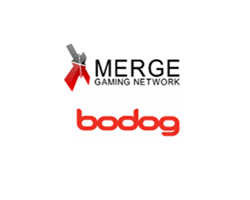 In large struggles by the previous largest US Poker Networks, Revolution and Merge, Bodog under its US brand name Bovada are taking large pieces of the market from the above two networks.
Merge Poker Netwok has been struggling a lot with loosing one of their largest poker skins; Lock Poker, whom purchased the Cake Poker Network with over 15 poker sites on it to form Revolution Network. Further more,  Merge Gaming made some internal changes in terms of new management team in place.
One other large issue Merge Gaming had was with its update for the new cashier system which had them struggle a lot as well removing the function of player to player transfers.
Lock Pokers new Revolution Network, went of to a quite good start bringing over their customer base from Merge and as well attracting new players to their newly launch network. However, the issues starting coming when they ran in the huge issues with their payment processing. Their customers had to wait an awful long time for their withdrawals and there were also slight issues with the actual deposits for the customers on the different online poker sites on the network.
In different aspect Bodog Poker, Bovada, are actual doing very well and most importantly their withdrawals are taking less then 21 days which is keeping their customers very happy and is making their customer bases growing steady day by day.
Bovada offers a 100% up to $1000 sign-up bonus for all their new customers which would give you a good starting boost if you wish to give Bovada a shot.
Copyright 2023 pokersitesonline.com - 18+ Gamble Responsibly - All Rights Reserved