Online Gaming Growth in China 2013
By : Steve Douglas - Content Team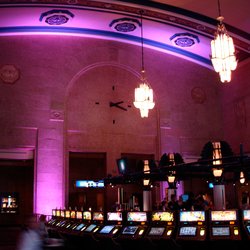 China has always been on the lips of the online gaming operators to be the next big boom in online gaming. However, the progress has been very slow. Although gaming in general in China is very lucrative business, and growing, the step over from offline gaming to online gaming has been a slow progress.
Thanks the growth of Mobile Gaming it is giving the Online Gaming industry in China a strong boost. The expected revenue for China´s 2013 online gaming is $11 billion.
Many analyst of the industry claims that the rapid growth is a a lot thanks to the strong growth smartphones and its options for mobile gaming.
"The sector is expected to maintain a 50 percent annual growth rate over the next three years," Xue Yongfeng stated, with Analysys International.
Copyright 2023 pokersitesonline.com - 18+ Gamble Responsibly - All Rights Reserved